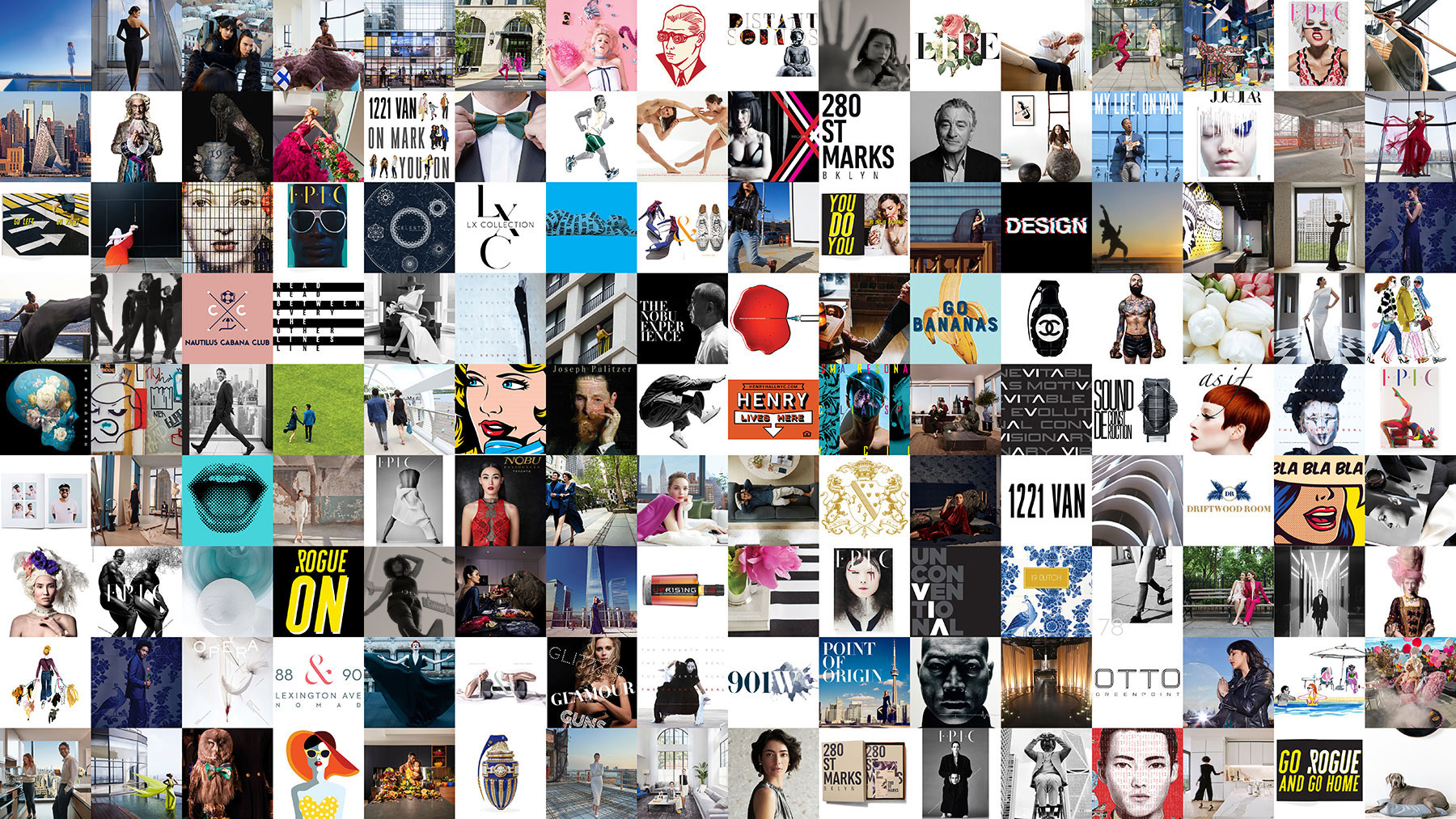 Job Position
IF Studio is excitedly seeking a Art Director to join our creative team
About
The Art Director is one of the key creative collaborators at the studio, responsible for generating exciting and innovative visual concepts across all disciplines (brand identity, campaign development, print and digital collateral development, photography concepting, web design, package design, experiential concepting, and motion graphics) as well as upholding and creating vitality for the IF Studio brand itself.

Responsibilities Include:
Create innovative, ground-breaking concepts across a range of mediums including integrated campaigns, web design/digital, social media, traditional advertising and design
Upkeep and maintain visual brand guidelines throughout all graphic assets
Work both independently and in partnership with AVP Strategy and Copywriter partner (often external) to generate campaign concepts and define the art direction that brings ideas to life
Presents comprehensive vision for projects to Design Director before presenting to the broader organization
Be the product champion and communicate the design vision effectively through client presentations
Art directs, plans and executes photo and video for lifestyle shoots in coordination with Art Producer and extended team
Spearheads collaboration with on-staff designers and 3rd party resources to create assets across our IF Studio ecosystem
Oversees and executes all creative from concept to pre-production through to final creative QC & asset delivery
Attends photo shoots to provide creative supervision and quality controls for third parties in the production process such directors, photographers, illustrators, stylists, and freelance resources
Stays abreast of current creative trends both within the furniture / home space as well as within the advertising, branding, and creative industry writ large

Qualifications:
A BFA or BA in graphic design, communications design, or similar
Minimum of 3 years of experience working in-house or in an agency setting, with a minimum 1 year in an Art Director position.
Demonstration of Art Direction and Design excellence and expertise throughout your career via a strong portfolio showcasing a mixture of capability:

Visually stunning photo and video work
Solid background in graphic design, typography, and brand building
360º Campaigns with strong, concept driven static, video, and experiential components

Experience working with CGI / 3D artists and feel comfortable art directing that medium
Highly skilled at art direction for motion design
Highly skilled at working collaboratively with creative directors, copywriters, designers, producers, photographers, stylists, and freelance specialists
Experience in luxury goods/ interior design/ real estate or can point to work in your portfolio that demonstrates an understanding of the space.
Ability to curate and make client presentations
Strong pulse on trends and a deep understanding of the current landscape of art direction, branding, and general visual culture.
Strong verbal and written communication skills
Extremely Skilled in all design software including Adobe Creative Suite (Photoshop, Illustrator, Indesign, After Effects) and Figma
Please include your resume and portfolio while applying.
Apply
careers@ifstudiony.com

Job Position
IF Studio is looking for a Web Designer/Developer to join our creative team
About
IF Studio is looking for a Web Designer & Developer with at least 5+ years experience to work with us on luxury & lifestyle brand campaigns. This is a full-time position, and you are currently required to be in the office once to twice a week. The ideal candidate has both an eye for design & the technical abilities to create visually-sound, responsive, and user-friendly websites. They have a passion for modern front-end development and build websites using: HTML/CSS, JavaScript, jQuery, WordPress, Elementor, and/or Oxygen. A strong background in Figma, InVision, and Adobe Creative Suite is also necessary.

Responsibilities Include:
Independently developing websites from start to finish using modern front-end tools
Working collaboratively with Account & Creative team leaders to create websites that meet client needs, while remaining visually-strong and user-friendly
Translating creative direction & client requests into workable timelines and tangible deliverables
Updating existing projects
Occasionally interfacing with clients

Qualifications:
Fluent in HTML5, CSS3, Javascript, and jQuery
Understand UI/UX from wireframes and visual UI specs
Complete knowledge of Figma and/or InVision
Fluent in WordPress custom theme implementation and modification
Fluent in Adobe Creative Suite, including Photoshop, Illustrator, and InDesign
Familiar with WordPress page builders such as Elementor and Oxygen Builder
Experience with ADA Website Accessibility
A good sense for animation
An interest in researching and staying up to date with the latest design trends
An ability to translate ideas into product
Comfortable setting informed expectations regarding timelines and technical capabilities with Account & Creative team leaders
Strong written & verbal communication skills.
Proactive self-starter that enjoys working both independently and collaboratively with cross-functional teams
You stay extremely organized while designing & developing. Someone can easily pick up where you left off.
Agency experience is a huge plus!

Would Be Nice to Have:
Knowledge of PHP
Knowledge of SEO strategies
Familiar with front-end automation tools and version control such as SASS, Bower, Gulp, and Git
Familiar with CSS frameworks such as Foundation or Bootstrap; comfortable customizing frameworks based on project needs
Please include your resume and portfolio while applying.
Apply
careers@ifstudiony.com